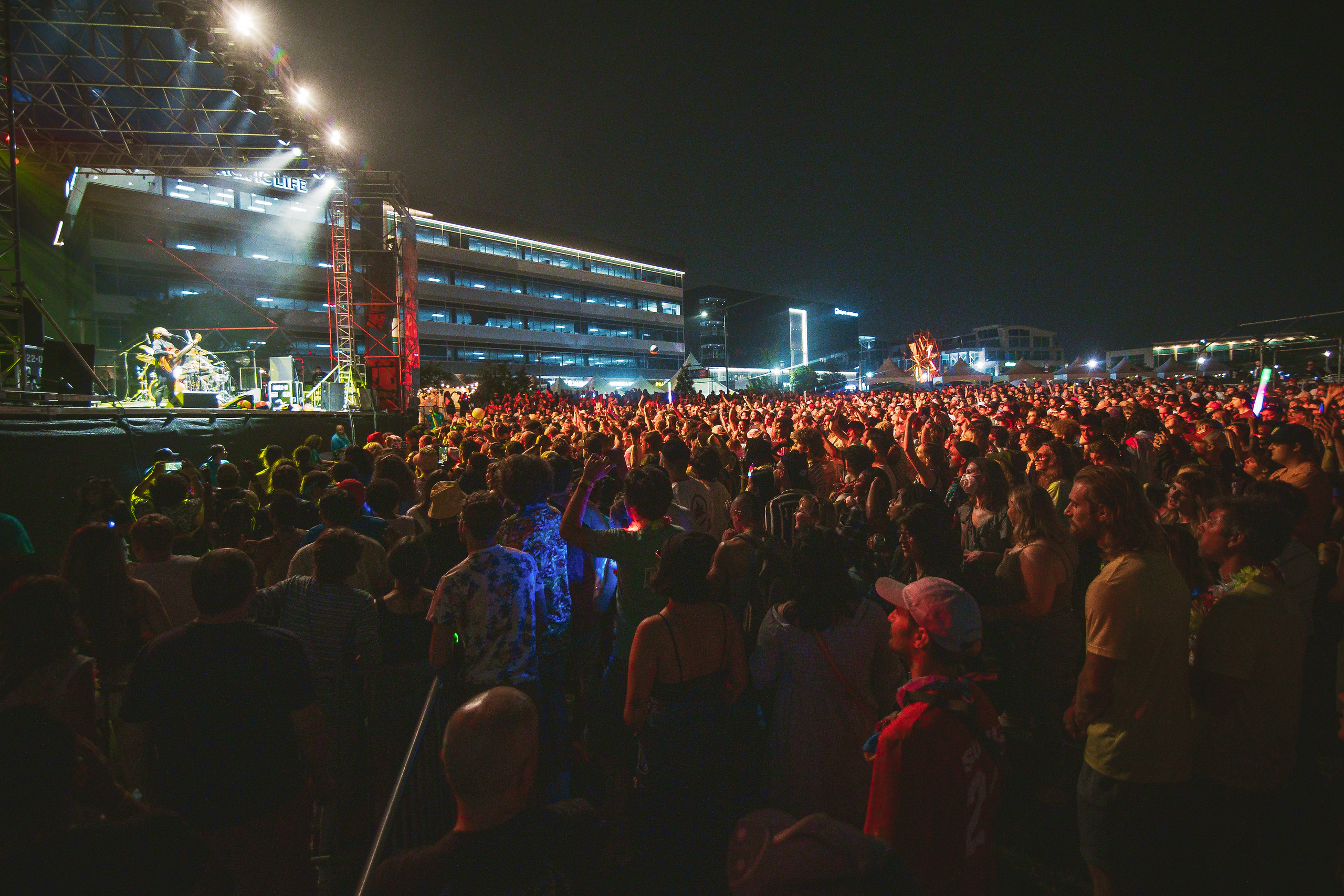 It's National Intern Day and we would like to celebrate a unique internship opportunity here in Nebraska! The Maha Festival Internship is a one-of-a-kind experience where students get the opportunity to help with event coordination and management roles.
The Maha Festival was founded in 2009 as a nonprofit Indie music festival that features more than just music. Attendees of the festival can also enjoy comedy, a community village garden with 18 nonprofit organizations that offer free activities, local vendor shops, and a Silent Disco that features Nebraska DJs. The coolest part? The interns are highly involved in the process of making this festival go live and run smoothly!
Rachel Grace, the internship program leader, gave some insight on what this program looks like from an insider perspective. When asked about the benefits of this internship position she said, "Interns help us explore creative ideas and offer fresh perspectives. It turns into a rewarding experience for both us and the interns." The importance of businesses offering internships stems from the need for every student to start somewhere – because they will look back at that experience for the rest of their lives, said Grace.
Finding the perfect candidate for an internship position can be difficult. The program leaders at Maha utilize platforms like InternNE, LinkedIn, and their own social media channels. They also reach out to guest speakers at the University of Nebraska-Omaha to circulate the message to students in person.
The interns at Maha have a variety of different tasks and projects to work on throughout their time prepping for the festival. One of the projects consists of meeting with the production company, brainstorming content, and creating graphics that will be shown on their first ever digital screen, which will be displayed between the music stages this year!
This internship position at Maha is unique from other event coordination internships. "It's such a gratifying process witnessing people come together for the festival because the interns have a sense of pride seeing what they got to create at a very large scale," said Grace.
We also got a chance to get the perspective of two interns, Blake Riley and Sunny Washington. During Riley's time as an intern, he learned the value of relationships and connections. Something unexpected about this nonprofit program is that there are very few full-time employees running the festival, while there are nearly 1,000 volunteers every year! "This event could not happen without the help and support of the entire community," said Riley.
Riley enjoys the atmosphere that this internship has offered. He appreciates that the staff is so passionate about creating an experience that is incredible for the community. "I could definitely see myself doing something like this for the rest of my life," he said.
Washington gives her insight on what motivated her to apply as an intern for the Maha Festival. "Maha provides an amazing message and truly wants to bring people together for an awesome experience," she said.
The Maha Festival takes place this weekend July 29-30 in Omaha, NE. For tickets or more information about the festival visit their website: https://mahafestival.com/.