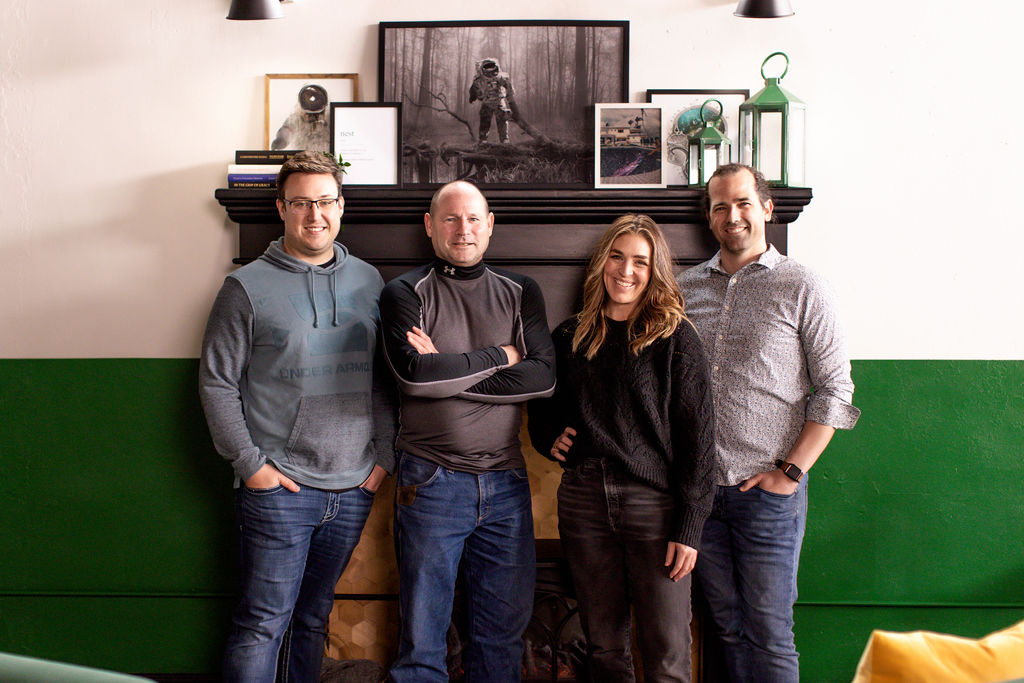 Nest:Space in Kearney, which opened in September of 2020, is a collaborative work space that allows individuals, students, and even companies to rent out workspace or desks on a monthly basis. It is a great option for people who don't want to lease a whole office for themselves, yet still want the feel of a co-working space.
The co-founder, Chais Meyer, shared with us why he thinks the space is so special. "Nest:Space is unique in so many ways, but we stand out as a co-working space because our quality and standards are so high. We rival any big city coworking space! We have 24/7 fully automated access, free snacks, coffee & tea, [all day long], and workspace for social butterflies and basement dwellers alike," he said.
Nest:Space is changing the game in the industry, not only because of the amenities they offer, but also because of their "Get things done, have some fun" motto. The company is always working towards new goals to improve their space.
The Nest:Space team is passionate about "fostering entrepreneurship and productivity while having lots of fun along the way." Their Instagram proved it this past summer, providing weekly video check-ins on the progress of their basement remodel.
Meyer explains what it takes to create an ideal space for all types of workers, and how Nest:Space stays up-to-date with the tech that runs the space. "We're changing the coworking-space game by continually investing in our space, software, and processes! Monthly, we're refining our systems and adding the latest technologies to our space, giving everyone involved the best experience possible," said Meyer.
Reliable and fast internet speeds are essential for remote workers, and this can be an even bigger selling point in parts of Nebraska where newer, faster internet options aren't available.
"We're the office of the future for rural Nebraska," said Meyer. "Ultimately, we provide premium amenities and workspaces at an easily digestible price point," he added.
When asked what he wished more people knew about Nest:Space, Meyer responded, "I wish people knew that even though Nest:Space is designed for remote employees, freelancers and entrepreneurs, we're also perfectly suited for someone needing some privacy and alone time!"
He also added that Nest:Space is a good spot to simply hang out. "Leave the chaos behind, get a day pass at Nest:Space, and come in to just read a book or relax," said Meyer.
If you want to learn more about co-working plans and options at Nest:Space, visit:
Nest:Space - Premier Coworking