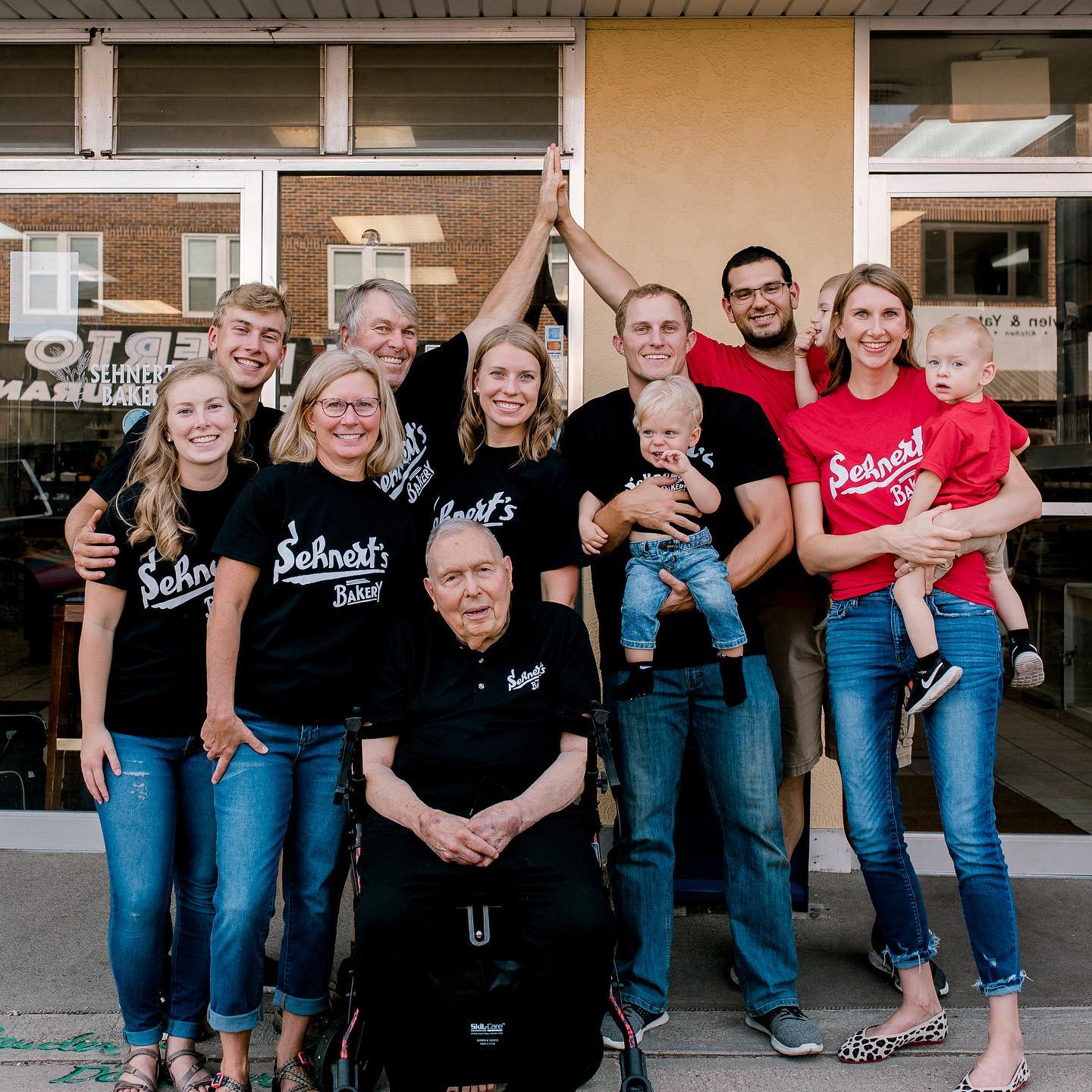 Sehnert's Bakery has a story that's one of a kind, and a history that dates back to 1521 in Germany. The bakery is currently being run by the family's 4th generation right here in McCook, Nebraska! Sehnert's strives to be a place for people to escape their day-to-day routine by enjoying a relaxing environment with a homemade donut, or a variety of other signature menu items.
Sehnert's is a family-owned business, but the current owner is a friend of Matt Sehnert's, and was looking to transition into an entrepreneurial role. Andrew Ambriz, the current owner, sheds light on what makes the bakery special, and why he loves owning a business in Nebraska.
Andrew's journey with becoming a business owner is a unique one. He happened upon the opportunity with no previous experience in the baking or hospitality industry, but he explains, "We [Ambriz family] were familiar with the vibe and the values of the business, and we felt that the Sehnert family aligned with what we wanted to create."
Sehnert's Bakery fries an assortment of 2,100 fresh donuts every morning. The bakery brings back childhood memories with the feeling of awe that comes when looking into the donut case. "I've seen grown men cry when they walk in," says Ambriz. "It's a nostalgia thing." He's so confident in the quality of their product that he's willing to put Sehnert's donuts up against any other bakery.
When asked about how he defines success Ambriz said, "You're only a success for the moment that you complete a successful act," a quote by Phil Jackson. He measures success on a path of continual growth with the opportunity to be a part of people's day-to-day lives. "Lives happen here at the bakery."
Ambriz believes that Nebraska is the perfect place for Sehnert's Bakery to thrive, and he gives all the credit to having access to high quality ingredients and loyal customers. He believes, "local people are loyal people," and he is especially thankful that he can count on his employees to show up and do great work every day. "It creates an additional level of connection, the people make it all worth it."
When advising future business owners, Ambriz explains, "The joy of Nebraska is there are only two degrees of separation between everyone in the state for someone that can help you out. That sort of safety net is seldom to be found."
Visit Sehnert's Bakery in McCook, Nebraska to try Andrew's favorite signature sandwich, "The Apple Planter." Click the button below to learn more!
Sehnert's Bakery Website