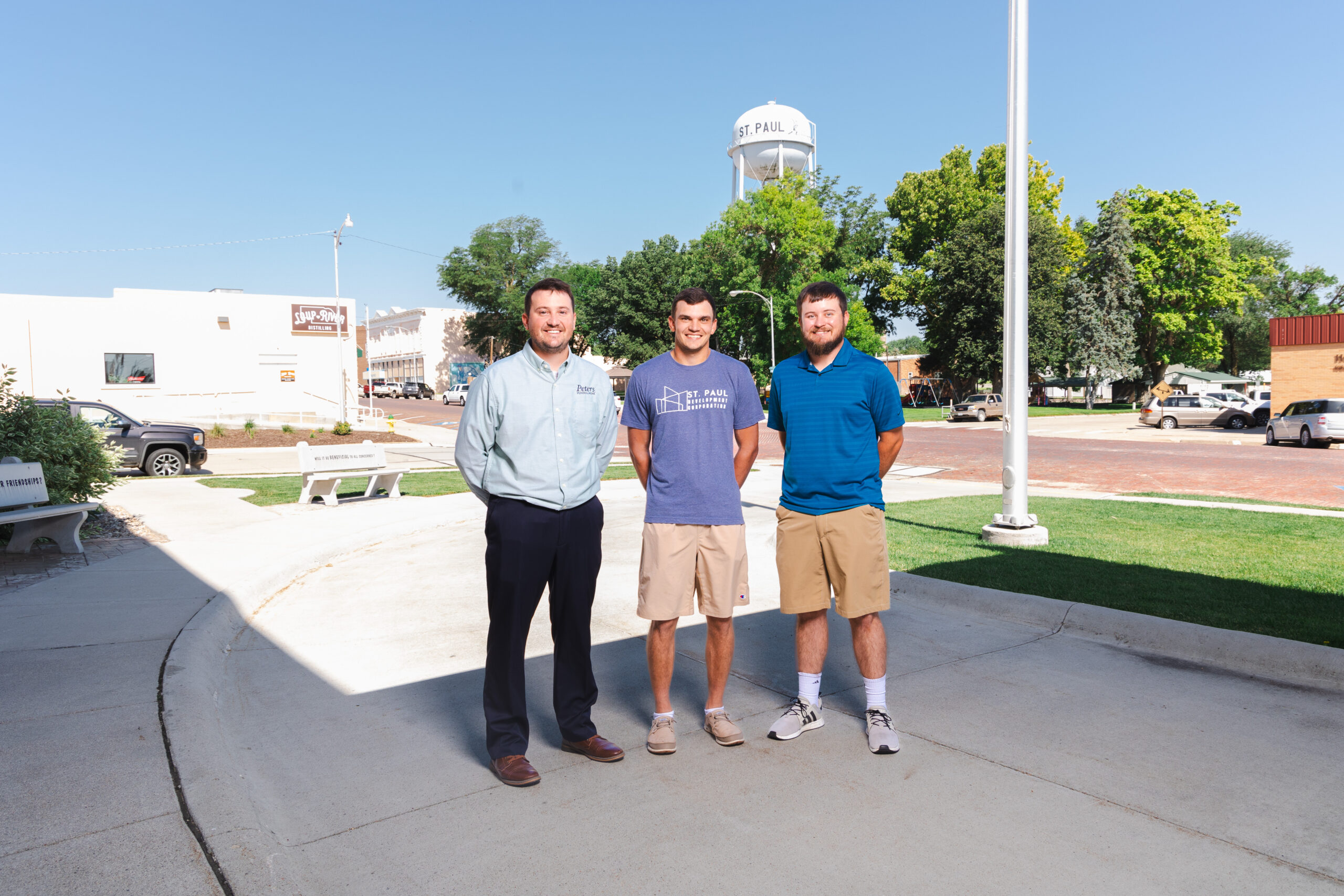 Parker Klinginsmith, Riley Peters and Dylan Woodgate returned home to St. Paul after college to help make a positive impact in their community.
Parker Klinginsmith, Riley Peters and Dylan Woodgate all left St. Paul for the same reason – furthering their education. However, when it came to taking the next step after graduation, only one place came to mind, coming back home.
"I went to Lincoln to get my ag business degree and being there was great. I had a lot of different opportunities, but my time at the university just made me appreciate our small town a little more and want to come back and better the community," said Klinginsmith, who serves as the economic development director for St. Paul.
Degrees in hand, all three returned over the past several years with the goal of helping grow St. Paul. With upcoming developments like the new therapy wellness center and several shops around town, Peters believes the business community is moving in a good direction.
"People would just assume that since we're 20 minutes away from Grand Island, we go there and get what we need, but what you need is already here in town. There's a lot to offer here – family-owned businesses that have been here for a long time," said Peters, who helps manage Peters Funeral Home.
St. Paul features businesses, like Bryan Jensen Clothing, whose reach extends far beyond the local area. Woodgate, who owns and manages the clothing retailer, attracts customers from across the U.S.
"The store has been in the community since 1925, nearly 100 years, and there are still people discovering us. I've sent things to Colorado, California, and overseas," said Woodgate, who also runs the town's fitness center.
Residents' support is on a different level according to Peters, who noted high turnout for local events and gatherings. As a business member, he explained how the community backing is a constant.
"St. Paul has a really tight-knit community. It's cool to see how much it has changed since we were kids, but we still support each other at every turn," he said.
With steady growth over the past decade, all three noted the recent trend of young adults moving back and living in the community, an optimistic sign for St. Paul. They hope to use the momentum to make a positive impact on the community.
"When you have a good core group of people, I think it's going to be hard to fail as a community. Having more youth and energy in the community, I think is good for it," Klinginsmith said.
Klinginsmith, Peters and Woodgate all play active roles in the community outside of their businesses, including serving on several boards and engaging in town events.
"I see a lot of small towns where it's the same people running stuff and then when they are done, their businesses are done. People move on, they leave. Younger people like us getting involved helps keep the town going and keeps younger people coming back," Woodgate said.
With new developments and revitalization under way around town, Peters believes St. Paul will continue to thrive for years to come.
"It's constantly growing. If you come back to St. Paul in five years, it's going to be crazy how different it is," he said.
To hear more about hometowns across Nebraska, visit: https://thegoodlifeiscalling.com/stories/hometown-highlights/.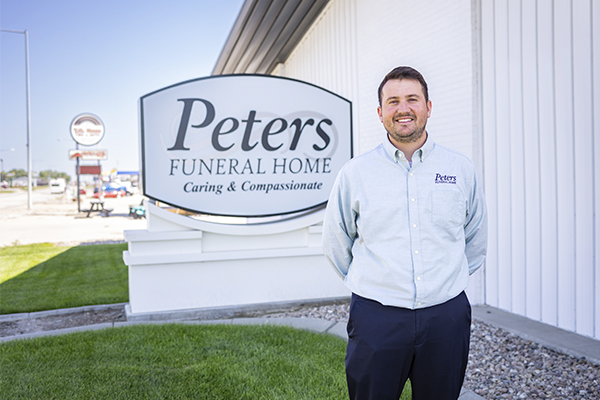 Alongside his father, Peters manages Peters Funeral Home, a family-owned business.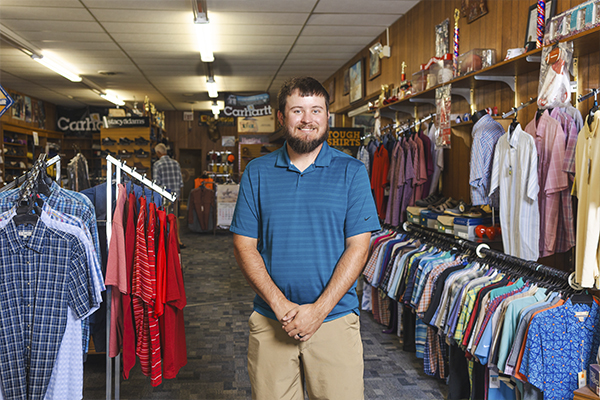 Woodgate owns and operates Bryan Jensen's Clothing, which serves customers across the U.S.
Klinginsmith is the economic development director for St. Paul, supporting current and new businesses in town.